Edwardian Style Oak Sideboard with Surfacephilia Design
Edwardian Style Oak Sideboard with Surfacephilia Design
THIS EDWARDIAN STYLED MIRRORED SIDEBOARD has been lovingly restored and enhanced to be displayed in any home. It has exceptional craftmanship and built to last in Solid Oak.
It tips its hat to the Arts & Crafts Era and possibly also Jacobian Style (legs).
PAINTED in COAL BLACK & OSMO ONYX OIL. SURFACEPHILIA DECOUPAGE BY THE BRITISH DESIGNER AUDBREY GOLD has been added to the sides and parts of the inside to continue the theme.
This luxurious sideboard steals the show on so many levels. The whole sideboard including mirror has been rigorously stripped and sanded back. Certain areas were then painted in Fusion Mineral Paint's Coal Black. All the other stripped and sanded back areas were then repeatedly oiled to enhance the beautiful natural grain and durability of the unit.
The Osmo Polyx Oil used helps to nourish and protect the wood, whilst also bringing the richness of the tones out. This oil is water repellent and durable which makes it perfect for a piece of dining / living room furniture.
The sides of the sideboard, inside of the doors, inside of the right cupboard and the top drawer have the "stunning Audbrey Gold paper by British Designer" – SURFACEPHILIA.
The inside has been painted with Fusion Mineral paint's Sacred Sage to compliment the images on the inside of the doors.
This elegant pattern sits beautifully within the Oak detail and renewed hardware.
Black and Gold paint borders the design to create a bold piece of functional art and holding it up are the beautifully stripped back legs.
Renovated, stripped, sanded, painted and oiled.
** Delivery within 80 miles of OX17 would be FOC. Anywhere further in the UK, Scotland, Wales and Ireland, please request a delivery cost **
Need Something Commissioned?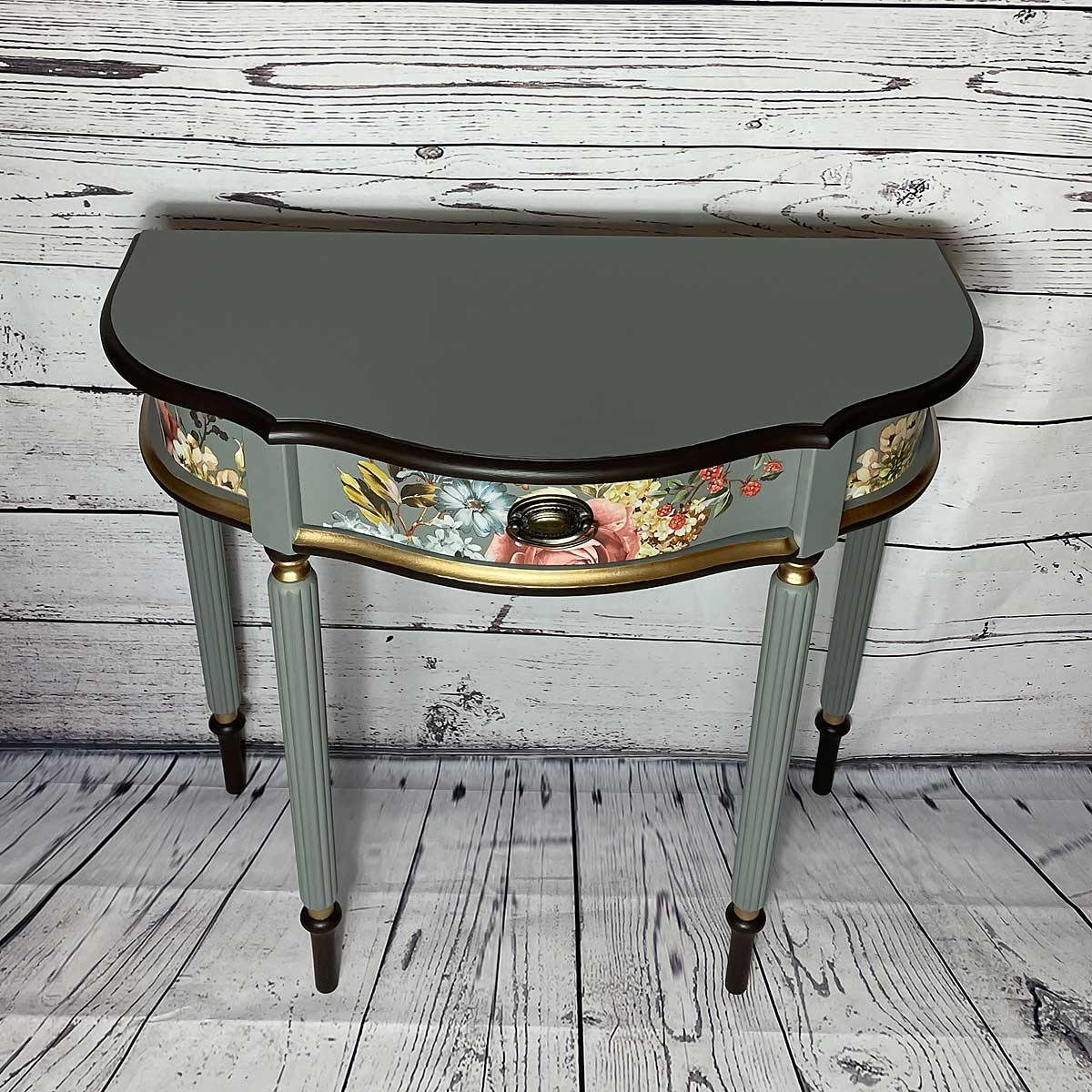 We thrive on creating special, unique commissioned pieces that satisfy your vision.
Speak to us about a commission and let's work together to create the perfect piece for you and your space.
 An heirloom transformed to suit your interior.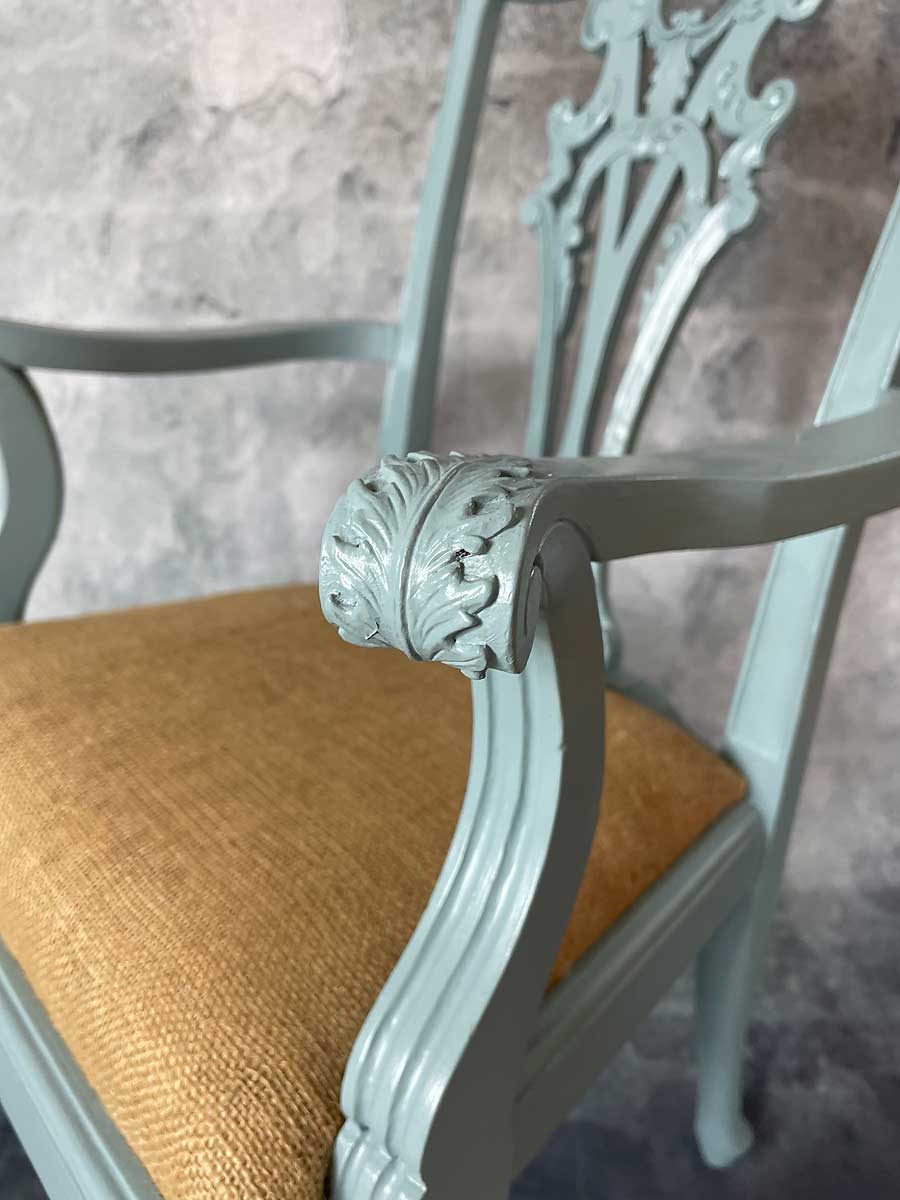 We would love to hear from you! Connect with us via our chat or request a callback.
Location
Cropredy
Oxfordshire
OX17 1NT